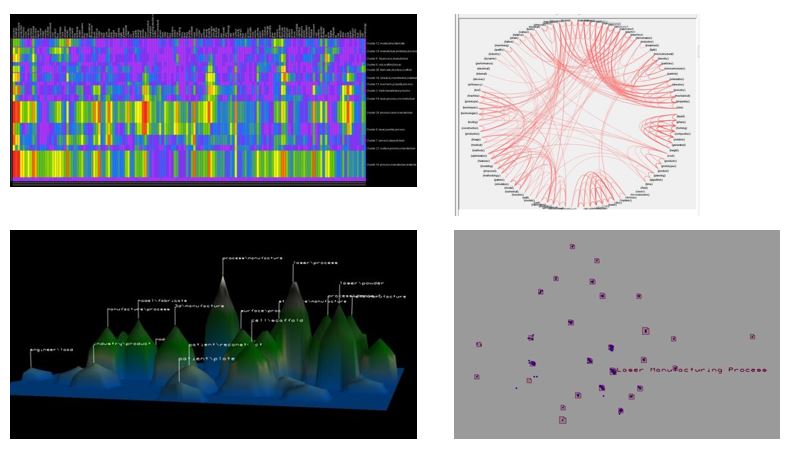 Companies engaged in formulation science and technology are faced with many challenges when they need to extract meaningful information from a multitude of sources.
iFormulate4Knowledge is a new service which allows you to extract, visualise and summarise information in a simple and cost effective way.
iFormulate4Knowledge allows you to
Discover areas of current research or activity
Assess areas where new inventions can be patentable
Identify correlations from large amounts of data
Mine numerous information sources to identify hot spots of activity
Understand competitor and customer activity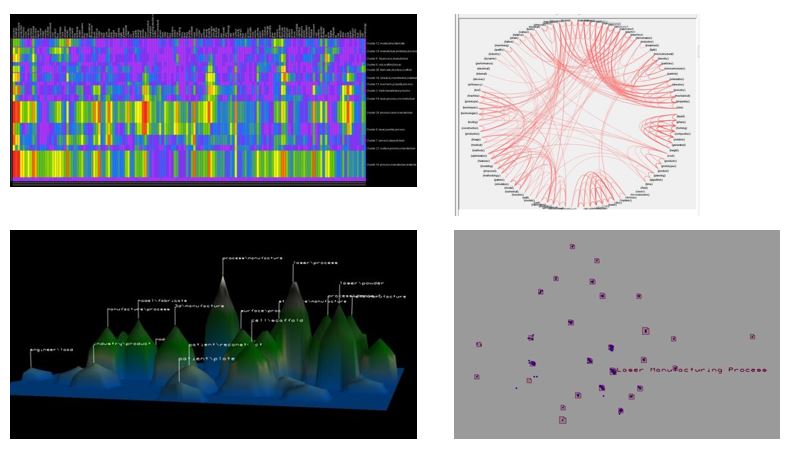 IFormulate4Knowledge can index scientific publications from all collections including patents, social media, web pages, internal corporate documents, emails and so on. In fact any electronic documents can be analysed this way. Another important feature is that the outputs, which may be many in number, can be exported into visualization tools to give the reader an overview of the content, topics and key themes in the data set. Some examples of the types of visualisations we use are shown above.
Accessing this bespoke service is straightforward. In the first instance, we hold a conversation with you over the phone to understand your area of interest and what sources of information would be of most interest to you.  This can be under a confidentiality agreement if required. We then go away and extract the information.
You will get initially a report which summarises the findings and identifies where the information is clustered and where the hot areas of activity are. Based on how we understand your request, we will then extract up to 50 summaries of the literature which we think could be of most interest to you and these will be included as an appendix in the report. Upon receipt of this report, we then will arrange a new consultation over the phone to discuss our findings. During this discussion, we will be able to go through the information interactively with you on a web-site and identify where future data mining may be appropriate. We have produced an example of the type of report you will get based upon the hot topic of "additive manufacturing". If you are interested in seeing the report, then please contact us on info@iformulate.biz