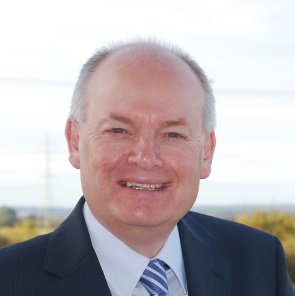 With great sadness we learned of the death on 31st July 2015, after a long illness, of Dr Glyn Hughes. Glyn was iFormulate's first Associate Partner and he was respected, appreciated and universally well-liked by all of those who had the good fortune to work with him. David Calvert knew Glyn as both a colleague and a friend and has written the following appreciation of Glyn's life which focuses on the many professional achievements of which he was rightly very proud.
Dr Glyn R Hughes (1955 – 2015)
Glyn was born in 1955 in Withernsea, East Yorkshire and following a BA (Hons) in Chemistry at Oxford, he completed his doctorate at Oxford University in 1980. He started his industrial career as a research scientist in ICI's plastics division in Welwyn Garden City and then relocated to Teesside in 1983 where he established a new Plastics Design and Technical Services Group. He then moved to Lancashire with ICI after being appointed to a senior research manager position with responsibility for 60 professional staff and a £2 million budget.
In 1991 Glyn became Manufacturing and Technology Manager for the ICI Fluoropolymers European Division where he played a major role in adding £2million to the bottom line in just two years. He became International Business Manager in 1994 for their refrigerant products and restored the division to break-even from a significant loss in the space of just three years.
Change continued to play a key role in Glyn's career when he became Mergers and Divestment Business Manager in late 1997 and led the divestment of two ICI businesses with a combined turnover of £120m.
Glyn left ICI in 1999 to become Global Business Manager at Elementis Plc, where he oversaw a 14% sales growth underpinned by record operating rates in the UK and US.
Glyn then came "back home" in 2003 when he was appointed CEO for Humber Chemical Focus Ltd. This is a public-private partnership initiative supporting economic development of the £6 billion+ chemical and supply chain industry cluster in the Humber region. During this time HCF, as a 'cluster' built a blue chip membership of over 100 organisations and companies including BP, Novartis, Total, ConocoPhillips and Local Authorities and raised over £10 million for capital projects as well as built revenues to over £1.0 million per annum from grant and subscription services. By 2013 HCF has quadrupled its membership size, created a major brand presence in the sector on the Humber and delivered major intervention programmes to the sector and region. During early 2005, HCF led and acted as the corporate vehicle to raise £8.0 m of public and private capital to fund the build of a new and innovative skills & training centre, (CATCH).
During his time at HCFCATCH, Glyn became a well-known, respected and influential figure in the Hull and Humber region. He possessed a high energy, even when he was suffering from cancer, and remained focussed on making things happen. After leaving HCFCATCH he became an Associate Partner at iFormulate Limited and maintained a keen interest in the chemicals and energy industry.
He passed away peacefully on the morning of the 31st July and will be sorely missed by colleagues and friends that he made during his long career. He leaves behind his wife Pam, daughters Kate and Emily and granddaughter baby Georgina.
David Calvert