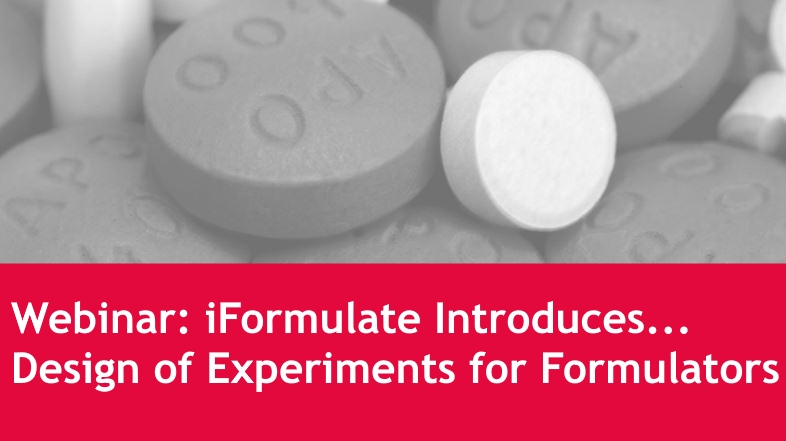 12th July 2018 – 12.30PM BST
This webinar has now taken place. Follow this link to view the recording. 
Formulations are complex products with multiple components and phases. As formulators, we also have to balance several performance properties to deliver the optimum product. No wonder that the traditional "one variable at a time" approach to product optimisation often fails.
In this free webinar we are joined by Dr Paul Murray and we'll provide you with a brief overview of the benefits of statistical design of experiments for formulations and an introduction to the types of design commonly used.
If you are interested in learning more about the use of Design of Experiments for Formulators, then take a look at our brand new two-day course of the same name. The course takes place on 4th-5th December and more details including registration options can be found here.
The iFormulate data protection and privacy policy can be found here.
If you want to add or update your details on our mailing list just go here. If you ever want to unsubscribe then you can do that here.