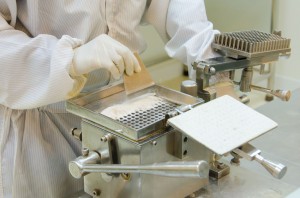 As part of their popular new event series "Whats the Future", YCF have announced  the seminar "What's the Future for Pharma?" to take place on 10th June 2014 at the 3M Buckley Innovation Centre in Huddersfield, UK.
This event, sponsored by  HGF Limited and Elaflex Ltd will enable attendees to hear from hand-picked, top professionals in the pharmaceutical industry, provide ample networking opportunities as well as share experiences, knowledge and challenges with industry peers.
Confirmed presentations include:
Trends in science and technology (the changing demands of pharmaceutical development groups): Dr Marcel de Matas, AstraZeneca
Discovery of new naturally-derived medicines & routes to market: Dr Robert Nash, Phytoquest
IP Considerations for Personalised Health Inventions: Dr Stewart Eccles, HGF Limited
Is the Future of all Pharmaceuticals to fall off the Patent Cliff?: Mike Nelson, HGF Limited
Cell Therapies for Regenerative Medicines: Professor John Hunt, The Institute of Ageing and Chronic Disease
Further presentations will be announced shortly – please visit http://www.ycf.org.uk/events/whats-future-pharma to register and for updates. A small number of table top exhibition spaces are also available.