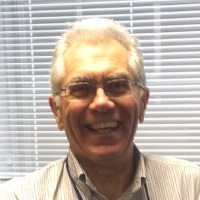 Ian's pharmacy degree from Nottingham University was followed by training in hospital practice to complete his professional registration as a pharmacist. He then returned to Nottingham University to study for his PhD which was concerned with understanding how the material properties of powders and machine surfaces affect the filling of hard gelatin capsules. Ian spent 35 years at Reckitt Benckiser where he worked on a diverse range of formulations from hard surface cleaners to freeze dried peptide injections.  Most of Ian's formulation experience was centred on medicines, especially Over the Counter medicines and gastrointestinal products.
An awareness of pharmaceutical regulatory and quality issues has been a theme of Ian's career, he has taken many products throughto regulatory approval and launch and has been an IMP QP (Qualified Person) responsible for the formal  quality release of clinical trial supplies for periods. In more recent times Ian acted as Formulation Sciences Manager ensuring the  facilities and procedures were in place to enable rapid and effective development of robust formulations. This included the promotion of formulation excellence with the focus on:
Quality by Design (QbD) to ensure that quality is built into product development;
Technology Transfer to ensure that the knowledge and experience of development is passed through to manufacturing teams so that robust processes result in the commercial scale manufacture of products which conforming to quality standards;
Process validation – the design, qualification and improvement of industrial processes for robust routine production.
Ian has approximately 50 publications and 19 patent applications to his name. Since joining iFormulate as Associate Partner in December 2014, Ian is keen to support initiatives that promote the science and practice of formulation in the development of exciting new commercially viable products.