Proper understanding and control of the crystallisation and solubility behaviour of your system is a vital component when developing many common formulation types, including solutions and dispersions.
In our free webinar (first held on 4th February 2016 and sponsored by Technobis Crystallization Systems) we take you through the essentials of crystallisation and solubility, covering topics such as solubility measurement, solubility prediction, supersaturation, nucleation, crystal growth and crystal polymorphism. Then we will explore how these topics are practically related to the formulation of many agrochemical products. If you are formulating products for which solubility and crystallisation are important, whether in agrochemicals or in other industries, you will benefit from viewing the webinar recording.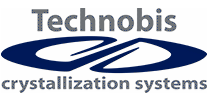 Our webinar sponsor Technobis Crystallization Systems provides laboratory hardware that enables you to carry out essential crystallisation and solubility studies.
You can view the webinar recording and download the slide presentation below. For any enquiries or questions, email us at info@iformulate.biz.