This webinar has already taken place and registration is closed. However a recording can be viewed here. 
Free Webinar: Friday 11th December 2015, 12.30 GMT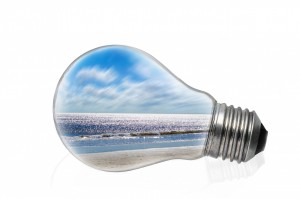 If you've ever considered looking outside your own organisation for new ideas to boost your R&D, or if you've thought about collaborative innovation activities then you've probably come across the principles of Open Innovation (OI). External partnerships can really help bring in new ideas, opportunities, technologies and understanding into your organisation. But what are the best ways of engaging in OI, what are the common pitfalls and how do you avoid them?
In our latest "iFormulate introduces" webinar to be held on 11th December, we are pleased to introduce Dr Malcolm McKechnie (one of iFormulate's Associate Partners). Malcolm will start by explaining the principles and benefits of Open Innovation but also show how it can work very effectively across sector boundaries.
In the second part of the webinar, Dr Jim Bullock of iFormulate will outline two case studies where iFormulate has facilitated novel multi-partner Open Innovation activities which have benefited clients in the pharmaceutical and related sectors.
Malcolm McKechnie brings a wealth of expertise in Open Innovation and technology sourcing to iFormulate. With the experience gained from technology sourcing roles in pharma and FMCG at Reckitt Benckiser as well as outwardly facing technology responsibilities at BP and Brewing Research International, Malcolm is uniquely well positioned to assist you with your innovation challenges.