This is a past event. If you are interested in training on this subject, please contact info@iformulate.biz.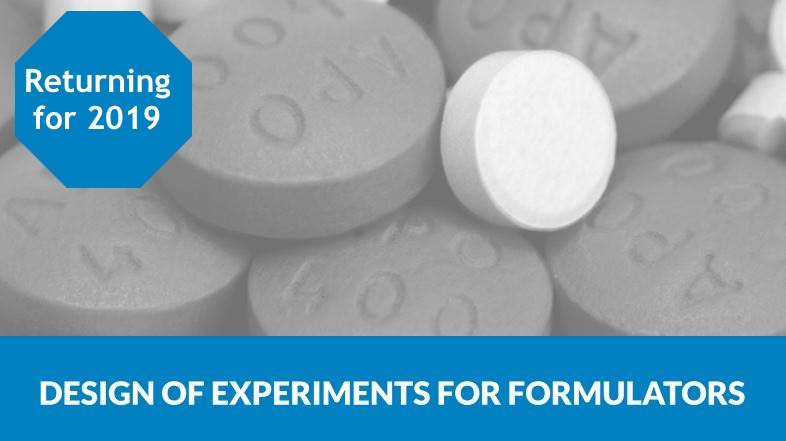 Jurys Inn, East Midlands Airport, UK
December 3rd – 4th 2019
Formulations are complex products with multiple components and phases. Also, we usually need to balance several performance properties to deliver the optimum product. No wonder that the traditional "one variable at a time" approach to product optimisation often fails.
First run in 2018, DESIGN OF EXPERIMENTS FOR FORMULATORS is a two-day course which will improve your practical understanding of statistical experimental design (DoE) and how it can be applied to improve and develop your formulations.:
DESIGN OF EXPERIMENTS FOR FORMULATORS is very suitable for:
– Those involved in all aspects of formulation, from researchers, through to product developers, scale-up engineers and process engineers in manufacturing.
– Those active in all formulating industries areas including inks, coatings, agrochemicals, pharmaceuticals, food, drink, FMCG, home care and health care.
DoE software will be used in the course, but the principles can be applied to all traditional software packages as well as Excel. No serious prior statistical knowledge will be needed.
Full details including registration and programme information can be found on the event page.
For a taster of this course, have a look at our free webinar here.